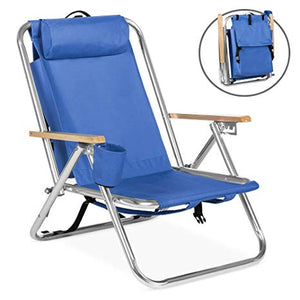 If you are going to the beach to relax, you need a chair.  Don't buy one or worry about fitting them into your car for the commute to the beach.  Rent them!
At A to Z Rentals, we offer beach chairs for rental during your weekly stay at the beach.  Our 3 position chair sits low to the ground. It is great for relaxing on the beach in Ocean City, Maryland or Bethany Beach Delaware.  
Sit down and relax, you are on vacation!